C.E.S. Tractor & Mower Repair has been providing mobile service for Sacramento and the outlying areas since Sept. 2004. The owner, Byron Kenerly, has 24 years of combined experience on various models and types of construction equipment and utility tractors. C.E.S. provides service and repairs for residential customers, as well. Utility tractors, lawn tractors and utility vehicles are few types of equipment that residential customers call C.E.S. Tractor & Mower for a quick response. Work is honest and guaranteed. Licensed & insured.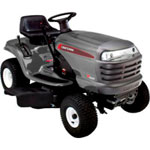 Routine maintenance
is necessary to provide you with years of trouble free usage of your mower.
Lawn tractors are charged by the hour with a lower rate for maintenance. If you have any questions, you can call for a quick response.

Does your construction equipment or utility tractor have some issues? Give C.E.S. a call. Many service calls end up being routine maintenance. The rate is lower for routine maintenance compared to the repair rate. If you have any questions, you can call

for a

quick respons

e

.